Social Distancing Floor Sign Holders Next Day Delivery
Pack of 10 Social Distancing Floor Sign Holders for A4 Signs
Self adhesive custom signs that allow you to quickly and cost-effectively create any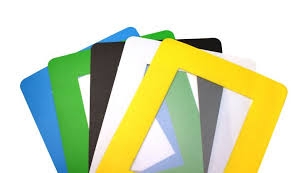 custom sign.
Simply print out your sign using a standard inkjet or LaserJet printer onto A4 paper an dinsert underneath the strong plastic cover. These social distancing floor sign holder allows for a very quick way of creating bespoke signs.
Social Distancing Floor Sign Template - A4
Constructed from a thick piece of homogenous plastic film, they feature a coloured frame with a clear window in the centre, the top surface lightly embossed to stop it being slippy in the wet.
Manufactured with a permanent, high performance adhesive that will ensure the floor signs do not lift in uses.
https://www.affixit.co.uk/social-distancing-floor-sign-holders.html
STOP - Floor Signage
Durable Self Adhesive Stop Signs for Floors and Walls 430mm
Constructed from an industrial grade plastic, these saftey floor signs are intended for use in factory warehouses and buildings where restrictions and safety notifi­cations need to be highlighted. The STOP Design is printed onto the surface, and then a top laminate applied over that to protect the print, preventing its important messages from being worn off and therefore resulting in them lasting a long time even in heavy traffic areas.
Social Distancing Floor Signs
Whilst these had been traditionally designed for industrial use they ar being widely used in shops, supermarkets and banks as social distancing floor signs.
Using social distancing floor signs will assist in the public adhering to the recommended guidelines of keeping 2 Meters apart during the Covid 19 pandemic.
https://www.affixit.co.uk/social-distancing-floor-signs-stop.html